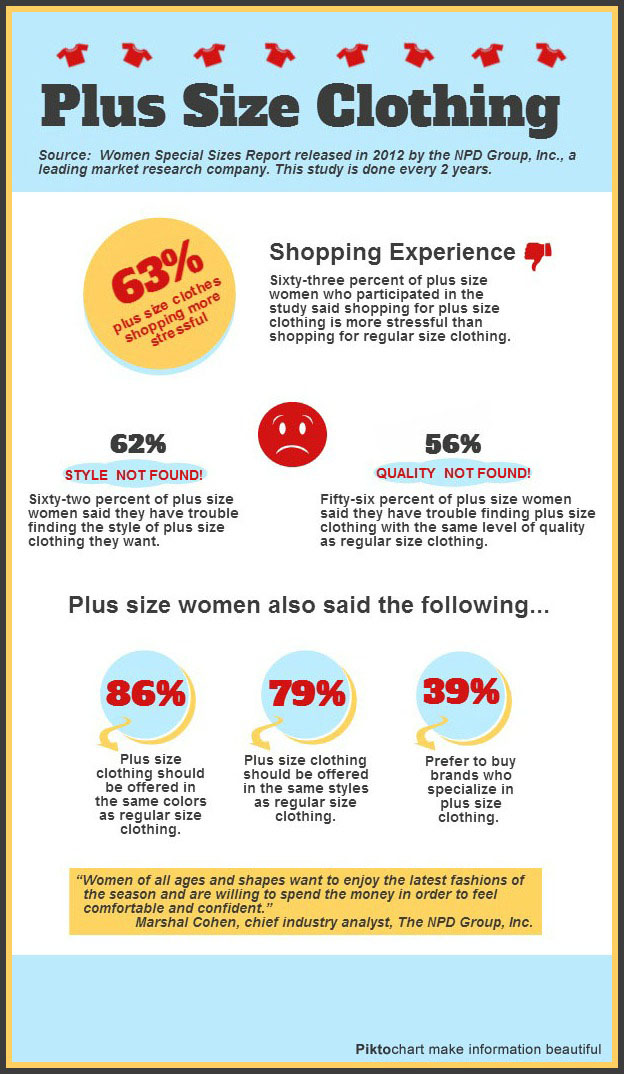 Disappointment. That's what I felt after I went shopping for a plus size outfit for a semi-formal church banquet.
Yeah, I could've made myself something, but I was experiencing decision paralysis as to what to make, so I decided to buy something instead.
Even the one store I'd bought really nice stuff from before, let me down.
"If you're not gonna do it right, don't do it at all" comes to mind after what I saw being offered to plus size women. I mean, I never expected a large selection because while it's better, it's always been limited pickings for us full-figured girls.
But what I saw was plain U-G-L-Y. There were suits made out of polyester as thick as wool-for spring? And I wouldn't put those silhouettes on my dress form, let alone my body.

To the designers, creative directors, manufacturers and buyers who approved that ugliness on the rack, I have 2 words for you – you're fired!
What do you mean I can't fire them? Well, I feel better just saying it.
Seriously though, shopping is supposed to be enjoyable and fun, but I give my experience a thumbs down.
And that brings me to the Plus Size Clothing image above (click on it to enlarge). A study by a leading market research company, NPD Group, Inc., let's me know that I'm not the only plus size woman who is dissatisfied with ready-to-wear. I summarized their findings so it'd be an easy read.
Do you agree or disagree? Or are you one of the lucky ones who has found a brand who offers exactly what you want? Well, don't keep it a secret, share it with the rest of us already in the comments.
Btw, I did find something to wear…in my closet with the tags still on it. Nice!