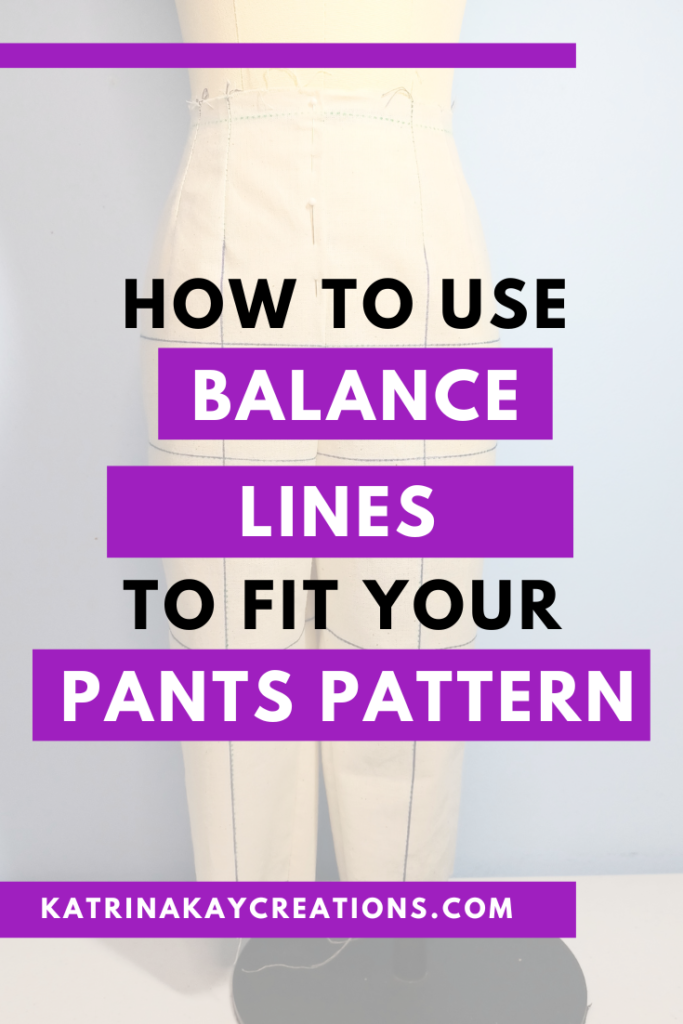 Have you ever wondered how balance lines on your patterns can be used to aid you in fitting?
You want your pants pattern to be balanced so that it hangs correctly and fits well and comfortably. If your pants hang & fit correctly, you won't have drag lines or your pant legs twisting around your legs.
This video will specifically answer 3 questions:
What are balance lines?
How do you mark balance lines on your pants pattern?
How do you use balance lines when fitting your muslin or test garment?
Balance Lines on a Pants Pattern
The specific lines are the:
Grainline, which are the only vertical lines
Hip line
Crotch line
Knee line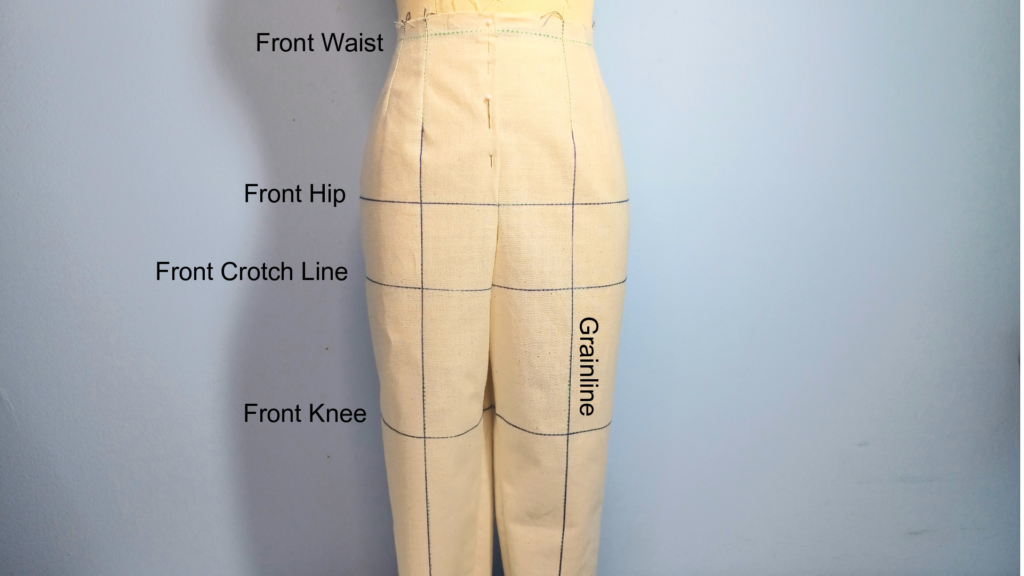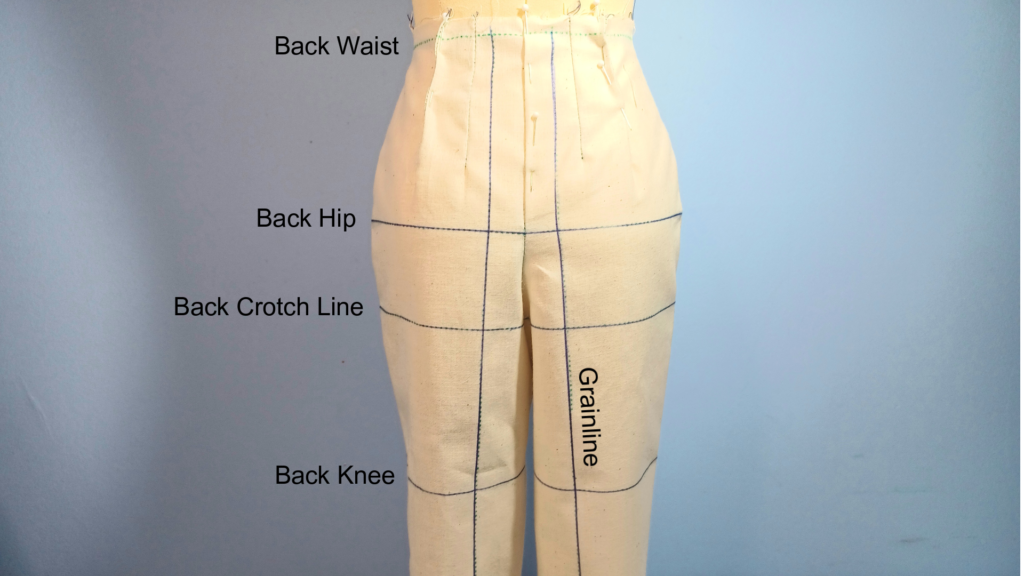 Balance lines are simply guidelines that aid you in fittings. They give you a clear visual of how your garment, (pants, in this example) are hanging on your body.
Grainlines should NOT go off toward the side seam or the inseam as you get closer to the hem line. And all horizontal lines should be level as they go around your body.
Click here for more information on balancing your pants pattern.
Most commercial patterns do not include balance lines on their patterns, but they are not difficult to add yourself.
I show you how to do this in the video, and:
The specific balance lines you need for your pants pattern
How to determine the placement of your lines
How to mark the lines once the pants are cut out of your test fabric
How to use those lines while fitting your muslin or test garment
I also show you how I identified a fitting problem because of the balance lines and how I fixed it.
Do you want to learn how to draft a pants pattern to fit your curves?
Sign up, by clicking the image below, and be the first to know when the course is released.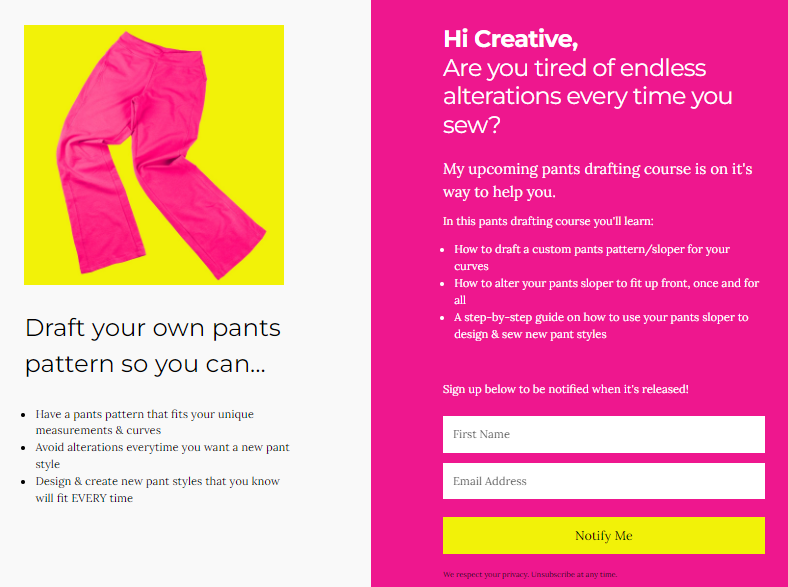 ---