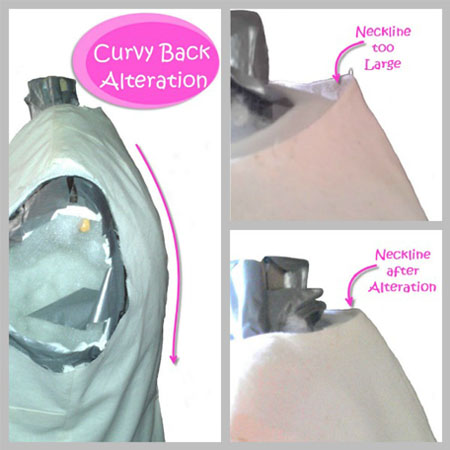 It was 20 degrees here in Jersey for about a week, which to us is very cold. During the winter I like my neckline close to my neck so no cold air goes down my back (or my front for that matter.)
While working on my pattern for a top I noticed how far my back neckline sat away from my neck. I could just imagine the cold air that would travel down there. But thankfully for this particular pattern it's an easy fix.
The Problem
Because I'm a "little thick" across my shoulder blades, a straight center back seam or even a slightly curved center back (which this pattern is) doesn't work. They make my neckline too large, causing the gap in my back neckline. By the way, I know most people call it "back fat", but I like "thickness" better. 
You can see my curvy back on my dress form double in the photo above. Yes, I know she's a little crude, but she serves her purpose.
My back pattern piece has to give me the width I need across the shoulder blades without giving me the extra width in the back neckline. This means my center back seam has to have a little more curve to it from the shoulder blades to the neckline.
Below is a my original pattern piece before the alteration.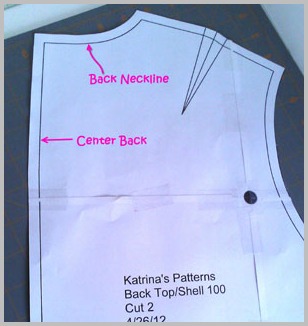 The Solution
Measure the amount that needs to be taken out of the neckline. Mark the amount on the stitching line of your pattern, measuring from the center back at the neckline. I need to take out 1/2 inch (for a total of 1 inch).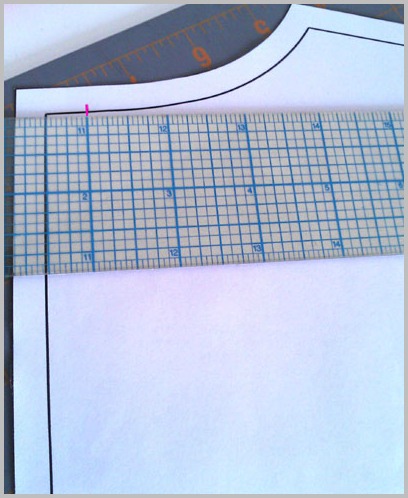 Mark where you need your curved line to end on the center back stitching line. I need to end my line 7 inches from the neckline.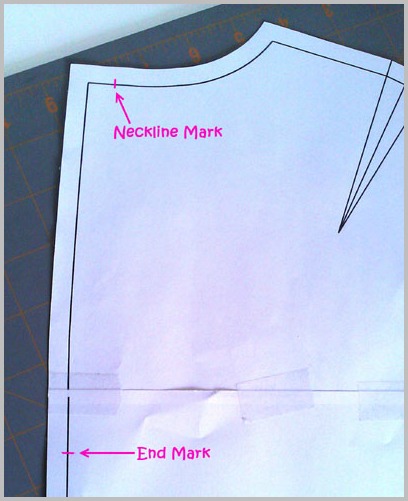 Using a french curve or curved ruler, draw your new line, making sure to smoothly blend your new line with your original stitching line.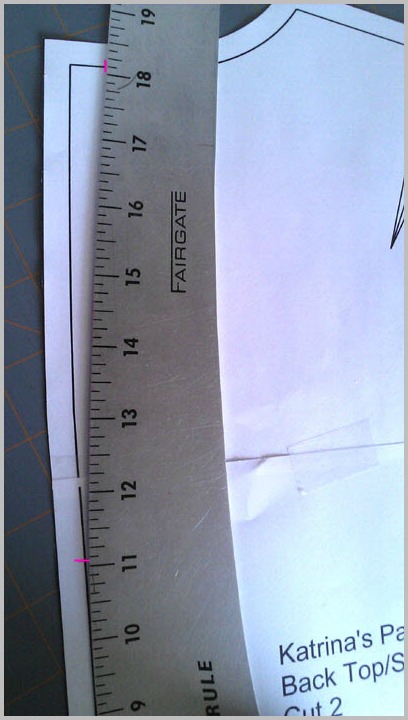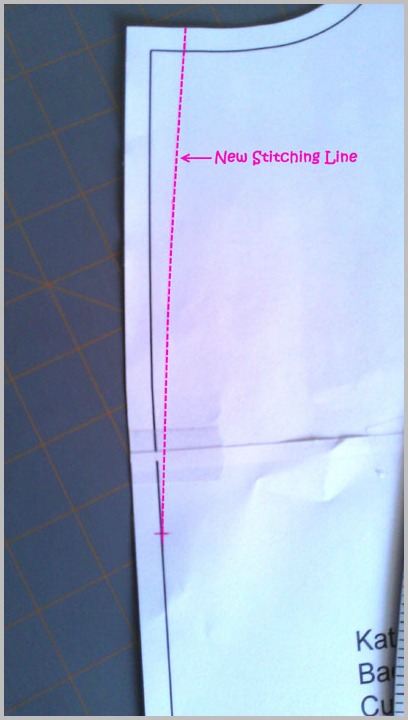 Add Seam Allowance. I use 3/8″ seam allowance, but you can use whatever you're comfortable with.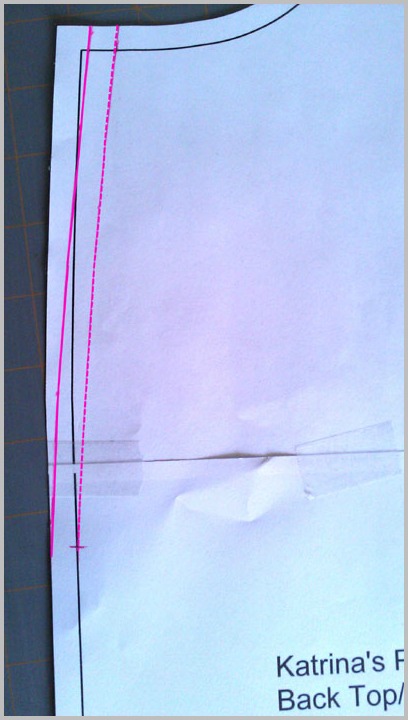 Trim the excess paper.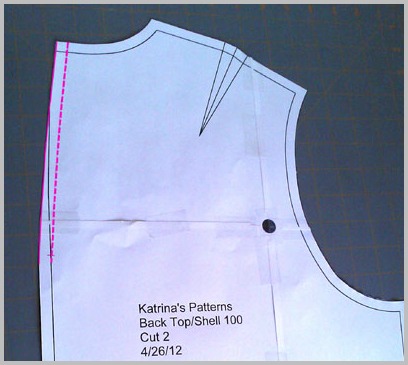 Have you ever had to make this type of alteration to your plus size pattern? Let me know in the comments.