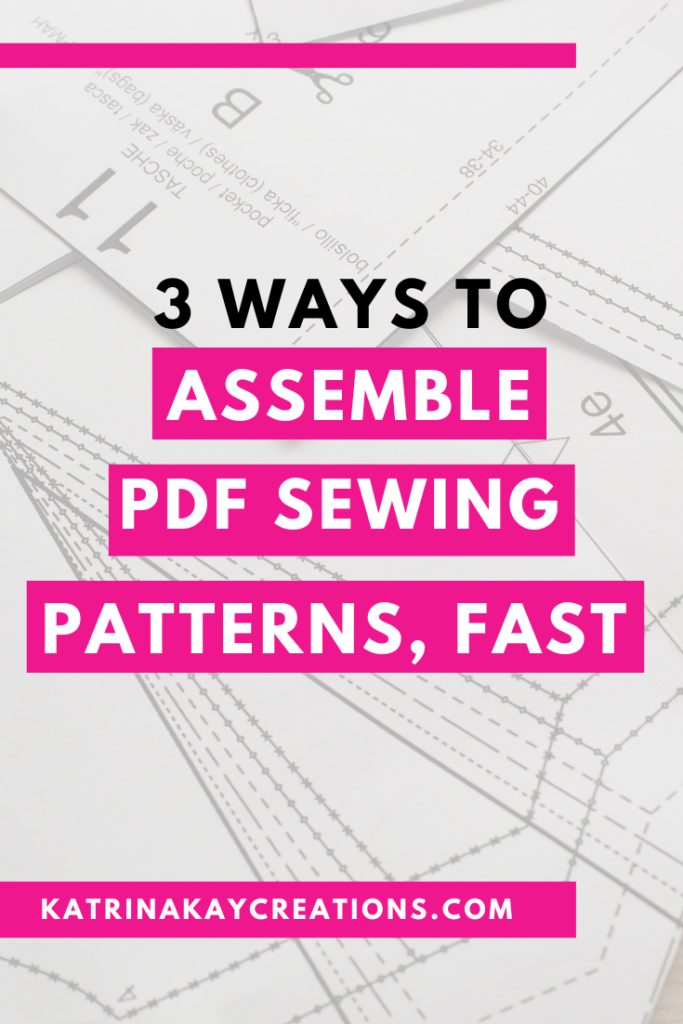 Have you ever completley printed your PDF sewing pattern, only to procrastinate taping it together? I've done this more times than I can count. This is why I wanted to come up with a way to speed up the pattern assembly process. Let's talk about 3 ways to assemble your PDF sewing patterns fast.
Watch the video below for details or keep reading to find out what helped me to stop procrastinating the PDF assembly process.
So, what are the 3 ways to assemble your PDF sewing patterns, FAST?
1. Use A Light Table To Assemble Your PDF Sewing Patterns
Using a light table, also called a light box or light pad, will eliminate the need to trim any pages before you assemble. Not having to trim pages is a big time-saver.
This light table has 3 different settings to make the light brighter or dimmer as needed.
You can find the light table I use here. (This is an affiliate link – which means if you purchase this light table with this link, I will receive a small percentage from the sale.)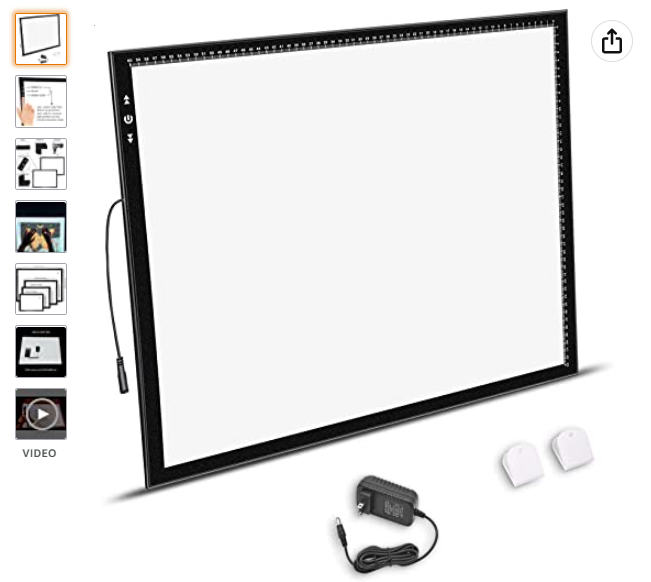 Because I use a patternmaking software to create my own patterns, I used to trim the corner crop marks before taping because I couldn't see through the paper. With the light table, I've eliminated this step.
And yes, you can also use a window or (sliding glass door), which I've also done.
But here's why I prefer a light table…
Once you place the pages on the light table, they do not move. This means the pages will stay where you put them without any shifting or acccidental moving. All pages will stay in place until you tape them together. You can't get this using a window or sliding glass door.
You can also use the light table to trace commercial patterns so you can alter the traced copy and keep your original in tact. And you don't have to worry about your pattern pieces shifting nor do you need weights to keep them in place.
Having your pieces stay exactly where you place them will speed up the whole PDF pattern assembly process.
2. Tape The Pages With Your Reference Lines, First
Taping the pages that contain your reference lines first, ensures the accuracy of your pattern assembly. The reference lines I'm referring to are you grainline, center front line or center back line.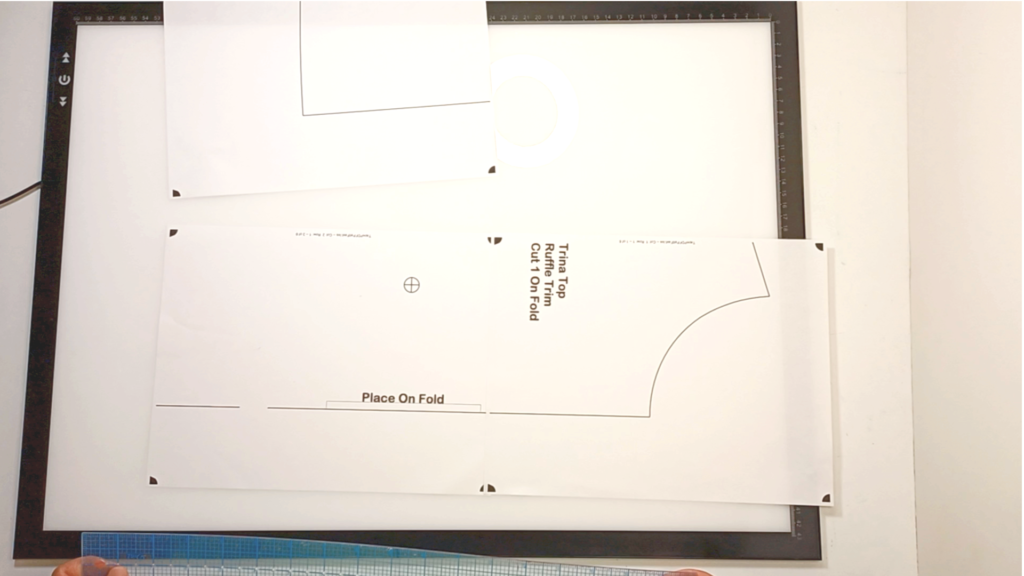 Checking the straightness of your grainline pages with your ruler will guarantee all the pages you add to them are also straight. If your pattern piece is cut on the fold, you would check the straightness of your center front/center back lines.
Adding the other pages of the pattern piece will be faster because the reference line pages have already been checked for accuracy and are already taped together.
This means taping your pages for each pattern piece together, instead of taping all the pages (and pieces) together at once. This brings us to the 3rd way to assemble your PDF sewing patterns fast.
Watch the video above to see exactly how I check the reference lines for straightness.
3. Separate Completely Taped Pattern Pieces
If you're taping all the pages for one individual pattern piece together, when it's completely taped you can then separate it from the rest of the pages.
If you tape your PDF patterns on the floor, you won't have the limited space problem.
But If you, like me, have limited table space that won't hold an entire group of taped together pattern pieces without them hanging over the edge, then separating the pattern pieces – as they're completely taped – will save you time because you won't have to keep moving everything as you go to the next section.
Conclusion
The 3 ways above are what make my PDF pattern assembly process fast, which in turn eliminates my procrastination. What do you do to speed up your PDF pattern assembly process?
Do you want to learn more about the patternmaking software I use? Read this blog post.
---