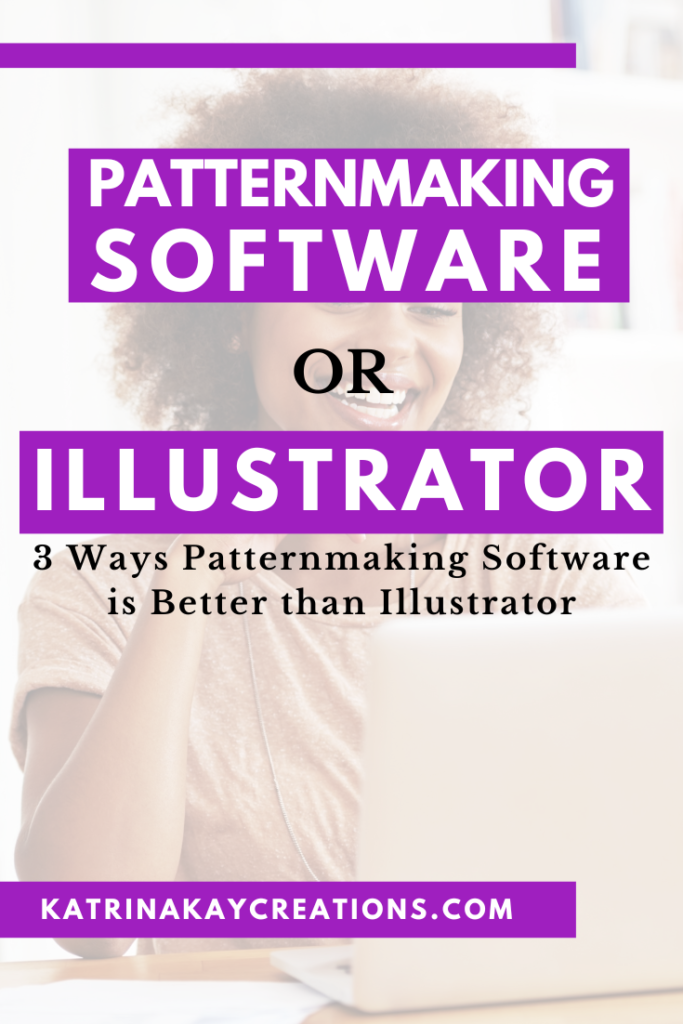 In this video I talk about the 3 reasons I chose the patternmaking software I use instead of Adobe Illustrator. The 3 reasons are the same 3 ways Patternmaking Software is better than Illustrator, in my opinion.
Watch the video below:
Please note, this is not an Illustrator bashing video. There are just some conveniences the right patternmaking software offters because it's created specifically for patternmaking.
The Patternmaking Software I Use
The name of the patternmaking software I use is PatternMaster Boutique (PMB), which is found at wildginger.com, and is made for PC use only – not MAC. But the 3 things that make patternmaking software better are things you would want in any patternmaking software – regardless of whether you're using a PC or a Mac.
NOTE: For the rest of this post I'll be referring to PatternMaster Boutique as PMB.
Also, PMB is only for personal use, not professional use. In other words, if you want to make your own patterns to sell you cannot use PMB. Wildginger has another software, named Cameo, for professional use.
With PMB, you can create patterns in 2 ways:
Enter your measurements & let the software generate the pattern for you. (You may still have to alter it as no software can generate a perfect fit for you.)
Draft your patterns from scratch in PMB's Pattern Editor, just as you would with pencil & paper. PMB's Pattern Editor is what I am comparing to Adobe Illustrator.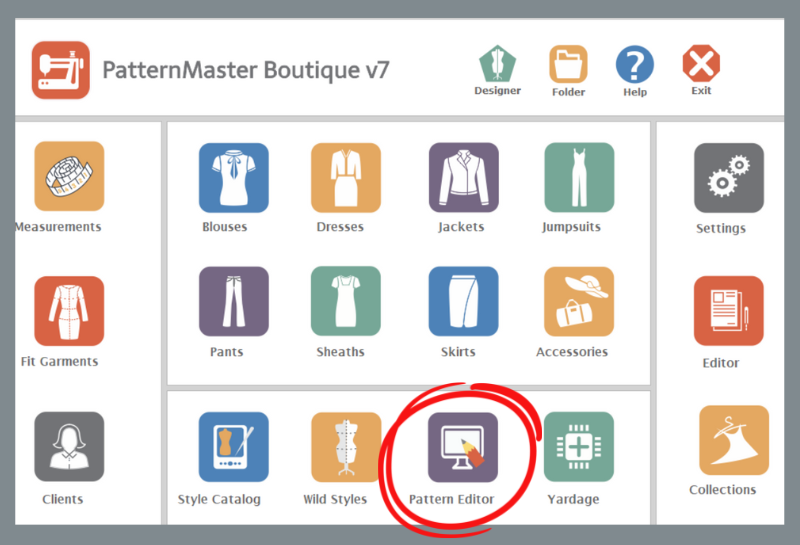 So, here are the 3 ways patternmaking software is better than Illustrator…
1. Patternmaking Software Saves Time
The first way patternmaking software is better than Illustrator is that it saves time.
The purpose of using patternmaking software is to draft patterns faster than it would take to draft them on a table with pencil and paper.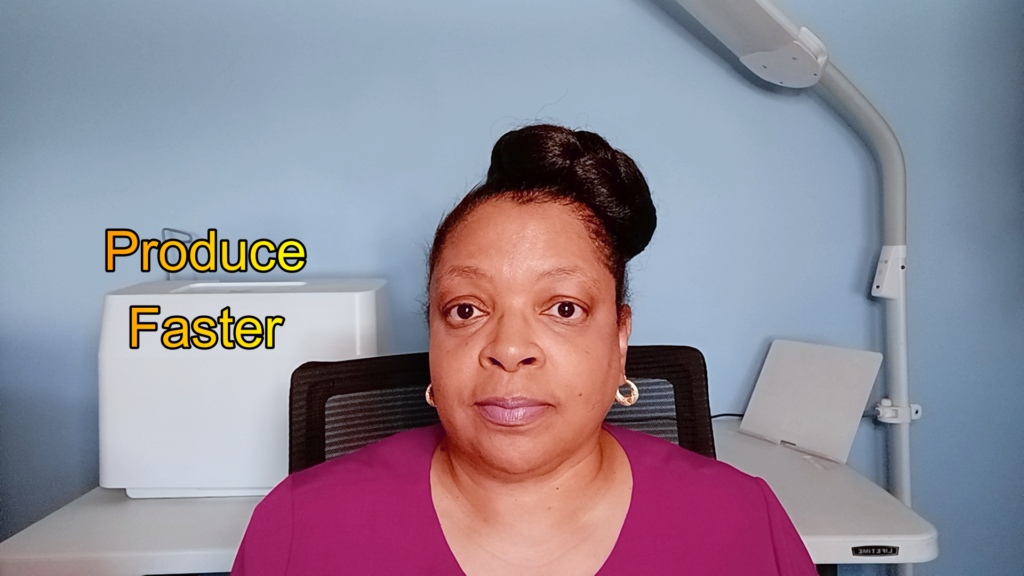 This is the very reason that both the fashion and sewing industries use patternmaking software – to speed up the pattern drafting process or to produce faster.
Patternmaking software is designed specifically for patternmaking so the tools & techniques you use within the software will be familiar to you – if you have any eperience making patterns on the table with pencil & paper.
This makes using the software much easier and faster.
Illustrator was not specifically designed for patternmaking so you will basically have to "hack" the system by using 1 or more tools, named for illustrating – not patternmaking, to accomplish your patternmaking goals.
Using more tools means it takes more steps to complete a patternmaking technique, which takes more time.
You'll also have to find YouTube videos that deal specifically with using Illustrator for patternmaking because Illustrator probably doesn't have training videos for patternmaking.
2. Patternmaking Software's Learning Curve is Lower
The second way patternmaking software is better than Illustrator is that it has a lower learning curve.
If you make or even alter patterns with pencil and paper, you already have a learning advantage in patternmaking software.
For example: In PMB if I want to true a dart, I look for the button that says "True Dart". Then I follow the step-by-step prompts to true the dart.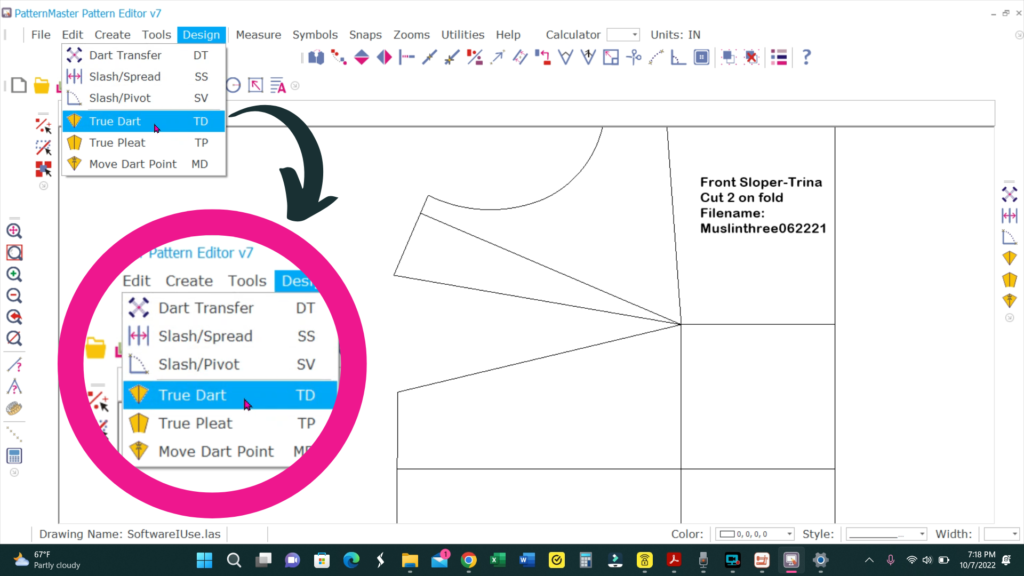 In Illustrator, there is no such button, so you have to learn the names of all the tools you have to use, what they do and how to use them to true your dart. It's not impossible for you to learn, there's just more to learn, which makes it a higer learning curve.
3. Patternmaking Software's Price is Cost Efficient
The third way patternmaking software is better than Illustrator is in price.
Not all patternmaking software is created equal when it comes to price, so in this case I'm referring to PMB's price.
The price of PMB at the time of this post is US $225, with an additional US $50 fee whenever it's upgraded to a new version – which is definitely not annually. In fact, I've had each version of PMB for quite a few years before each version upgrade.
For Illustrator you can pay monthly (US $19.99) or annually (US $239.88). But for as long as you have Illustrator, you will be paying a monthly or annual fee. Those fees will not stop unless you cancel your subscription, which you can cancel at any time. Also, all upgrades are no additional charge.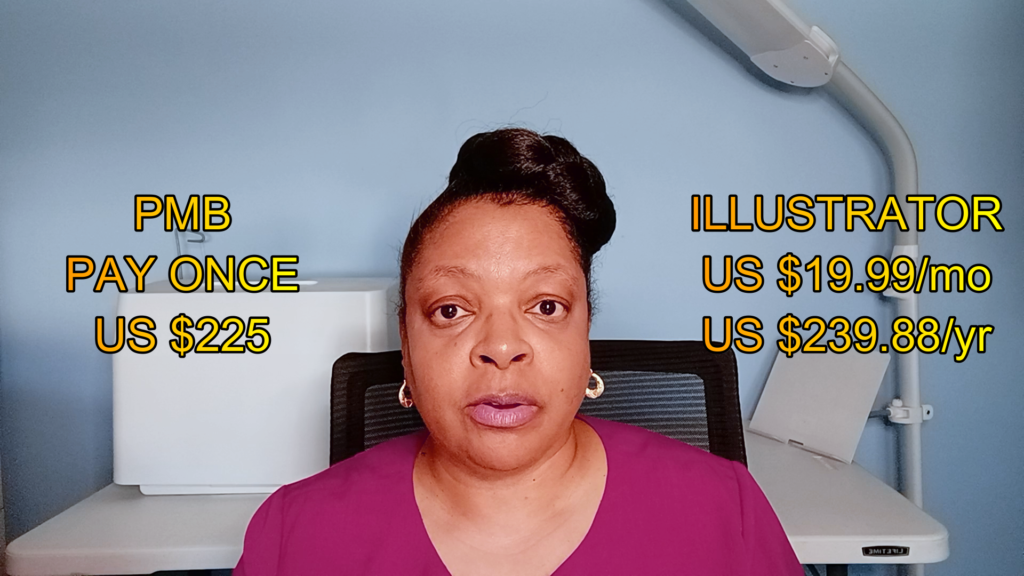 If you plan to draft your own patterns long-term, then patternmaking software that has a one-time fee – depending on its price – will be more cost-efficient.
To get a complete look inside PMB, click here for Part 1, click here for Part 2 and click here for Part 3. These blog posts were made in 2012, but the new version upgrades over the years have only made PMB better.
---