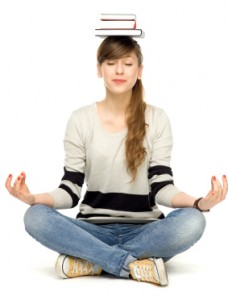 I don't know about you, but when I take the time to sew an outfit for myself I want a perfect fit. I also want it to be comfortable. This applies whether I buy a commercial plus size sewing pattern or make my own. I'm sure you feel the same way.
That's why I was frustrated a few years ago when I made a top from my own plus size sewing pattern, tried it on and the thing didn't fit. Not only was it uncomfortable, but it had diagonal wrinkles across the back that did not come from the lack of pressing. I altered the pattern so much, I butchered it and had to start over.
Where did these diagonal wrinkles come from and why can't I get rid of them, ugh?!
Well, I want you to avoid this frustration by telling you what I did not know at the time – my pattern was not balanced.
How do you balance a pattern? That's what I asked, especially since I had never been taught this in any of my patternmaking classes. And no, I don't mean putting a stack of patterns on your head and sitting very straight to correct your posture or meditate.
In the video below, I tell you what balance means when applied to your plus size sewing pattern and how to check your pattern for balance. Also, if your pattern is unbalanced, I show you how to fix it.
So go ahead, check the balance of your patterns and tell me what you find.