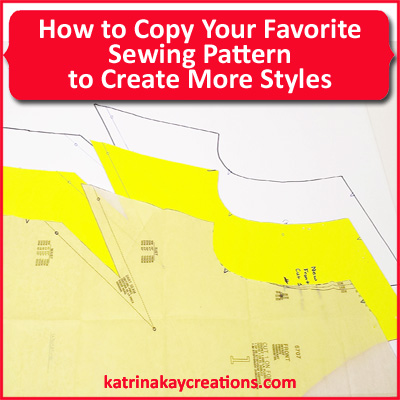 You've spent your precious time altering your pattern, trying on a test garment, making more adjustments, trying on another test garment and finally it fits! Now what? Do you buy another pattern and do it all over again? Why not use the pattern you altered to make more styles, especially since you know it fits? I'm going to show you how to copy your favorite sewing pattern to create more styles, so you can spend more of your money on fabric and less on patterns that don't fit. 
This is what the pattern companies do, right? They have multiple views of, for example, a top. Each view uses the same top, but changes the collar, neckline, sleeve, etc.
Professional patternmakers use a sloper that has been fitted on a dress form or fit model as a base pattern for all of their designs. They don't start from scratch every time unless they're draping the fabric directly onto the dress form. Oh, if only we could just drape the fabric on our own bodies. But it would be painful sticking straight pins into ourselves. Ouch!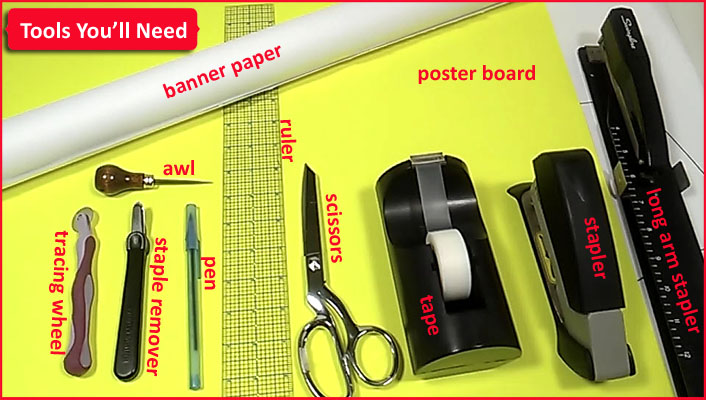 Professional patternmakers use oak tag or tag board instead of poster board, but that can be very expensive. Even if you need multiple pieces of poster board, it'll cost a lot less than oak tag.
So, are you ready to copy your favorite sewing patterns so you can create new styles? In the video below, I'll show you how to copy your pattern on poster board, which will make retracing your pattern (to create new styles) hassle free and fast.