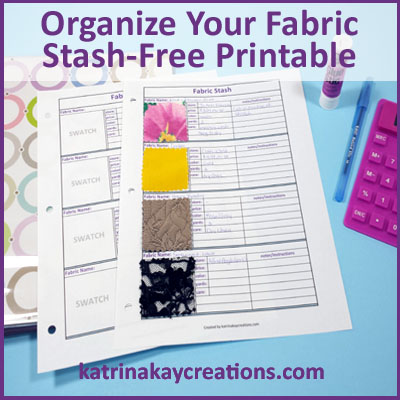 Yes, I'm guilty. I have fabric in the closet. And more fabric in a few tubs that I have to rummage through every time I'm looking for what I know I have, but just don't know exactly which tub it's in. Can you relate? Well, I created something to help me in my organizing process and I want to share it with you. So when you organize your fabric stash, or want to reorganize or update, here's a free printable to aid you in the process. No opt-in required.
On the printable you can write the:  
fabric name (chiffon, interfacing, etc.)
store you bought it from
price
color
yards
care (machine washable, etc.)
notes/instructions (instructions for applying interfacing, etc.)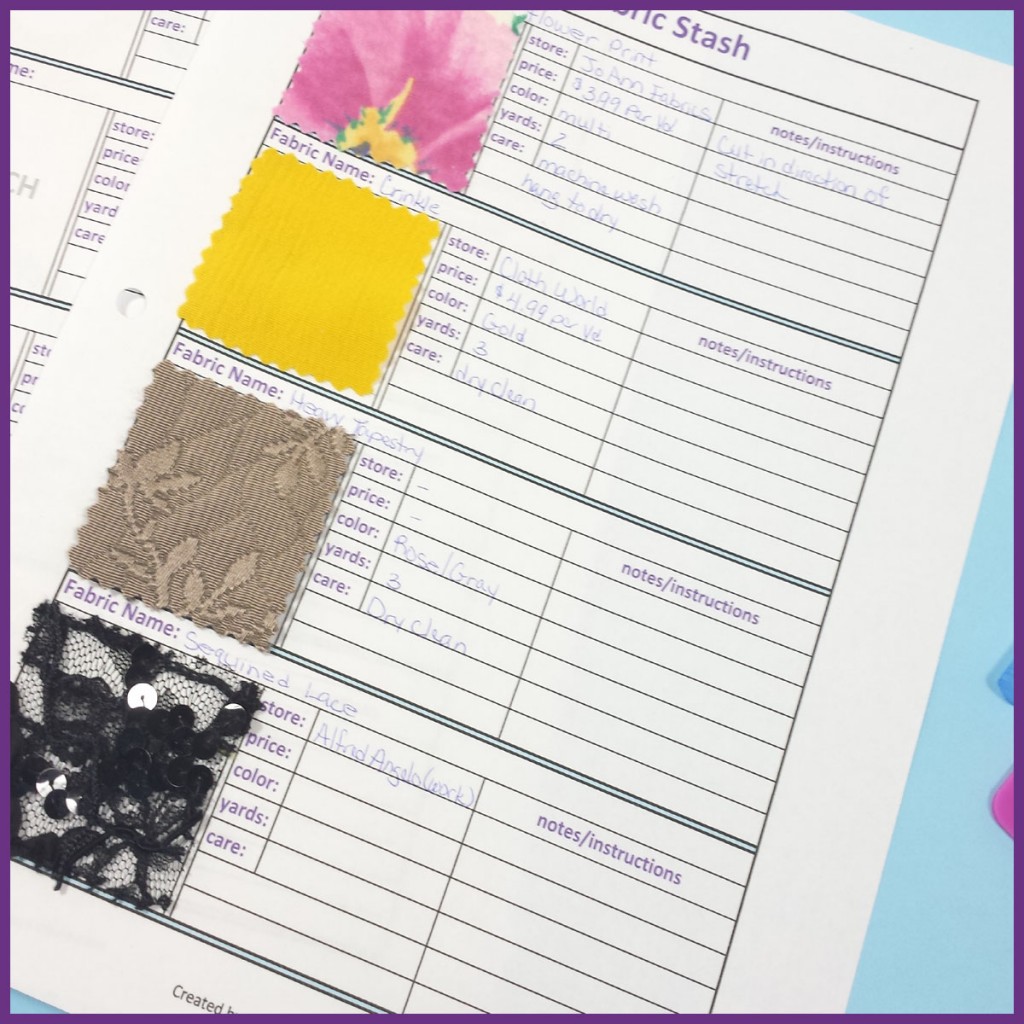 Use a glue stick to secure the top of the fabric swatch to the paper, or a stapler if you prefer.
Punch holes in it to put in a three ring notebook or use paper that already has the holes.
You can also use this printable for projects to keep all of the fabrics, interfacing and notions together.
I like to take a picture of the end of the fabric bolt with my phone while I'm in the store. Then I can record everything when I get home. Or you can carry a notebook small enough to easily fit in your purse or pocket.
Click the image below to download.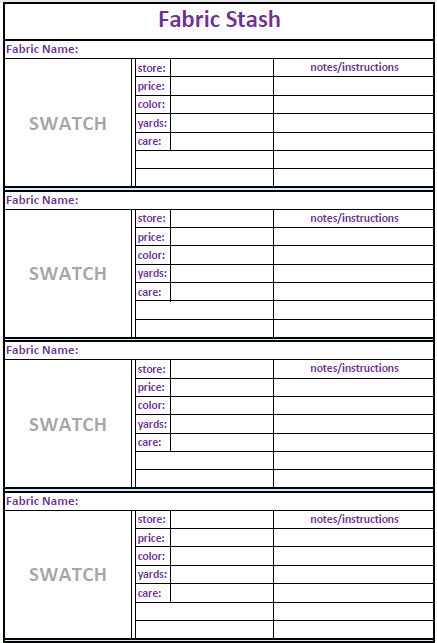 I wish you much success in organizing your fabric stash and feel free to share any other ideas you have about using this printable.