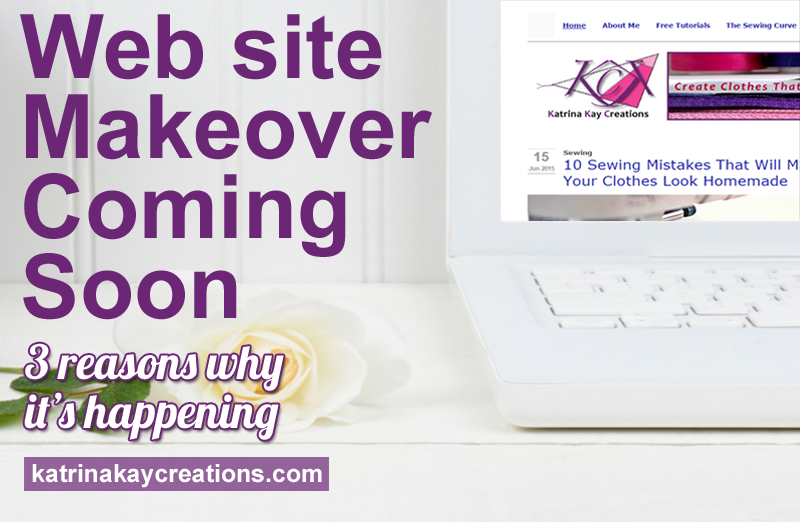 Sometimes change is hard, even when it's necessary. I tried to put this off as long as I could, but the truth is – it's time. It's time for my Web site to get a new look! So although the technical things that could go wrong make me very nervous about this Web site change (I'm doing this myself, y'all), I'm still going to do it. Today, I'm going to tell you the 3 reasons I'm giving I gave my Web site a makeover.
3 Reasons My Web Site's Getting Got A Makeover
I know some people spell Web site as one word. I've seen it spelled the way I spell it here and as one word so many times, I don't know which is right or if they're both right. So I just picked one. That aside, lets get to those reasons.
1. To make it easier for you.
When you come to my Web site, I want you to be able to find the things you're looking for with ease. I also want you to feel welcome and stay a while. I plan to make things more organized so you'll always know where you're going and how to get there. Clutter, confusion and chaos will be unwelcome in this space. They're only allowed in our sewing room, lol.
2. To make it easier for me.
Oh, that sounds a little selfish, doesn't it? But it's really not, I promise. If things are easier for me, they'll be better for you. I hear you asking yourself, "How so, Katrina?". So let me explain myself.
Right now, I spend a lot of time doing things manually that will be done automatically with an updated Web site. For example, whenever I do a new patternmaking tutorial, I manually resize and add images and links to the tutorial page one by one. (See the current tutorial page below.) On the new site, as soon as I post a new tutorial, the image will automatically be resized and added to the tutorials page.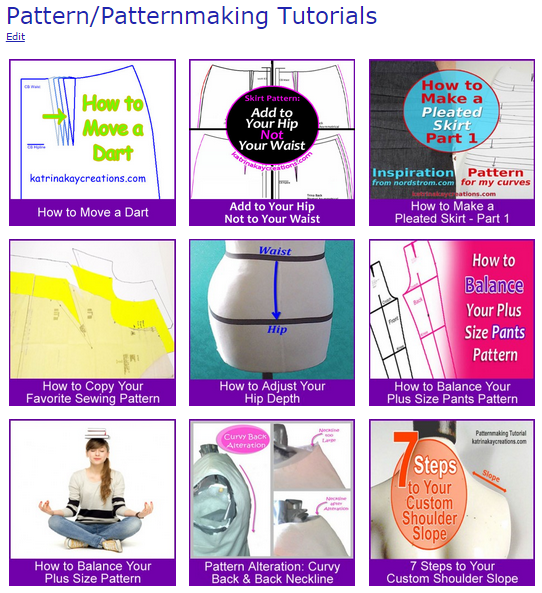 This is by no means a complaint. I love blogging and sharing sewing/patternmaking information with you. I just need to do things more efficiently because the more time I spend doing manual stuff, the less time I spend creating tutorials and blog posts for you – which is what I'd rather be doing. I'll get more things done and you'll get more tutorials to help you with your sewing/patternmaking challenges.
That's why, all fear of technical issues aside, I'm doing a happy dance over this Web site makeover.
3. Change is good.
Starting this blog on May 30, 2012, was a huge change for me, especially after being told that I would have to leave my patternmaking job because of health issues. I never saw it coming and was tempted to withdraw and feel sorry for myself. Instead, I made the decision to share my love of sewing & patternmaking with all of you. It's one of the best decisions I've ever made. (See my first blog post below.)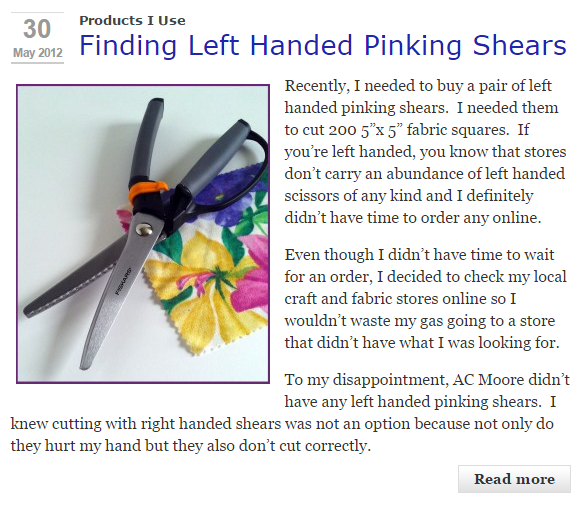 Even though I teach through my blog, I've also learned so much. I didn't know what the heck I was doing. I just started. I didn't know what was going to happen, but I knew I had to start. And I am soooo glad I did. If I hadn't, I would not have been able to connect with and learn from you as well.
So, believe me when I tell you, change is good. And not only is change good, it's necessary for growth. I want our community to grow. I want our sewing/patternmaking knowledge and skill to grow.
As a side note, in addition to the Web site makeover, something else got a makeover too. My logo! Here's a peek.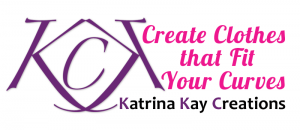 When will this Web site makeover happen?
I'm glad you asked. The changes to my Web site will take place from Thursday, August 27th to Sunday, August 30th. I know that's quite a few days, but I want to make sure I give myself enough time to get everything done.
If you're on my email list, I'll be sending you a reminder of these dates next week. I will also send you an email as soon as the site is live on Monday, August 31st.
Please be patient with me, you guys, as I make this transition. Thank you so much for taking this journey with me.
Web site makeover, here we come!
Do you have questions or thoughts on this makeover? Leave them in the comments below.