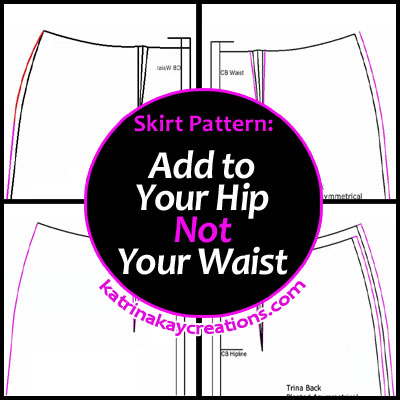 Just when I think I'm ready to finish a project, I discover several fitting problems. How is it that my waist fits fine, but the hip area is too tight? This is one of the problems I ran into in my effort to make my pleated skirt, (you can see part 1 of the pleated skirt here). I needed to add 3/8″ to each side seam of my skirt, but only at the hip-well mostly right above the hip line. But, I needed to do this and keep the same waist measurement because my waist fit fine. It was just the area above the hip line giving me a problem. So today, I'm going to show you how to add to your hip, not your waist (or without changing your waist measurement).  When I say hip, this also includes the area directly above and below your hip line. It just so happens, I only need the extra room directly above my hip line.
Note:  I only use this method if I have to add 1/2″ or LESS to my side seams.
Quick View (Click to enlarge)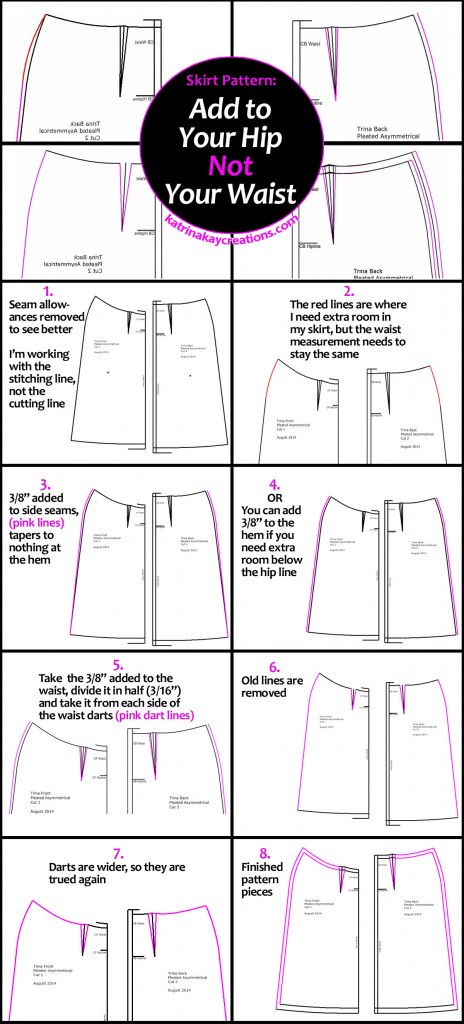 For a detailed tutorial, see the video below.