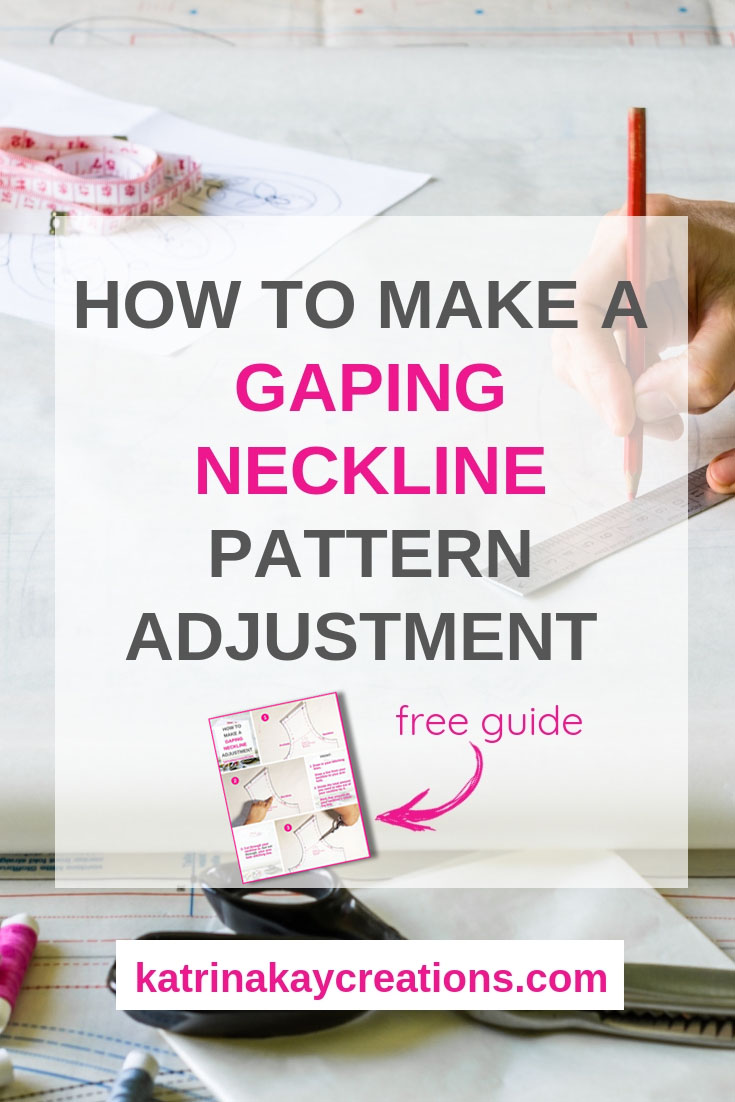 Recently, I had to fix a gaping neckline on my pattern. I'm always reluctant to mess with my neckline because I don't want my shoulders or armholes to be affected. So this time I decided to take the excess from both my front and my back neckline. That's what makes this video tutorial a little different from the one I did in this post. Today, I'm going to show you how to make a gaping neckline pattern adjustment on the front and back neckline.
Why adjust the front and back neckline?
When you make a gaping neckline pattern adjustment from the front neckline only, it changes the slope of the front shoulder-but the back shoulder slope remains the same.
This can sometimes cause the front and back shoulder to pull against each other, which is what you don't want.
Video Tutorial
Watch the video tutorial below to see exactly how I made the adjustment. I'm so glad it solved the gaping neckline problem without distorting my shoulder slope or armhole.
Gaping Neckline Adjustment Guide
I created a handy step-by-step Gaping Neckline Guide of everything I covered in the video tutorial. To get the guide, click the image below.
***If you're already a subscriber to my email list, and you want the Gaping Neckline Guide, there's no need to sign up again. Just go to my Sewing Library and look under "Pattern Alteration" to get the guide.***
Would you use this method to adjust your gaping neckline? Let me know in the comments.
---