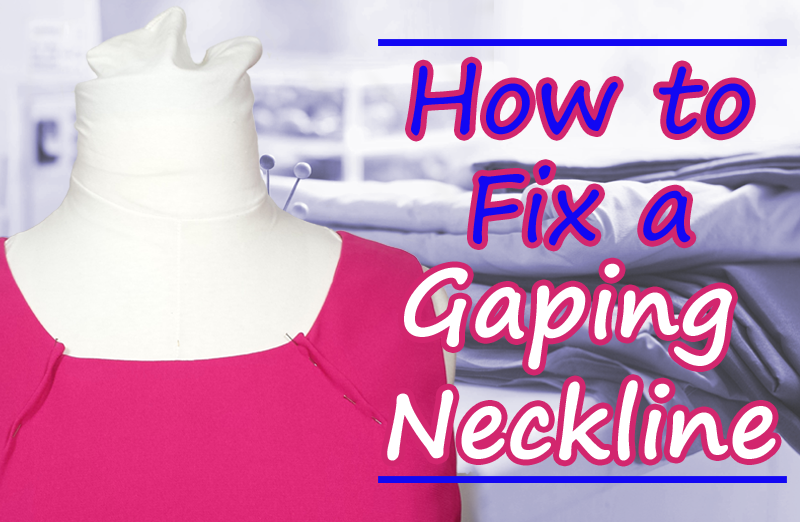 In my patternmaking book, Patternmaking Made Easy, Connie Crawford says an adjustment must be made to prevent gaping when lowering the neckline more than 2″ from the original jewel neckline. Have you ever had this problem? Well, today I'm going to show you how to fix a gaping neckline on your sewing pattern.
Fixing a gaping neckline on a store bought top or dress can be tricky because you can't really do anything to the neckline itself unless there's a seam or pleats/tucks to work with. But on a pattern piece you can work directly on the neckline and it's not a complicated alteration. Don't you love an easy fix? I know I do.
A gaping neckline causes your garment to sit away from your body at the chest and sometimes the shoulder. No matter how much you pull and tug, there's always a gap. In the image below, I've pinned out what needs to be taken from this neckline.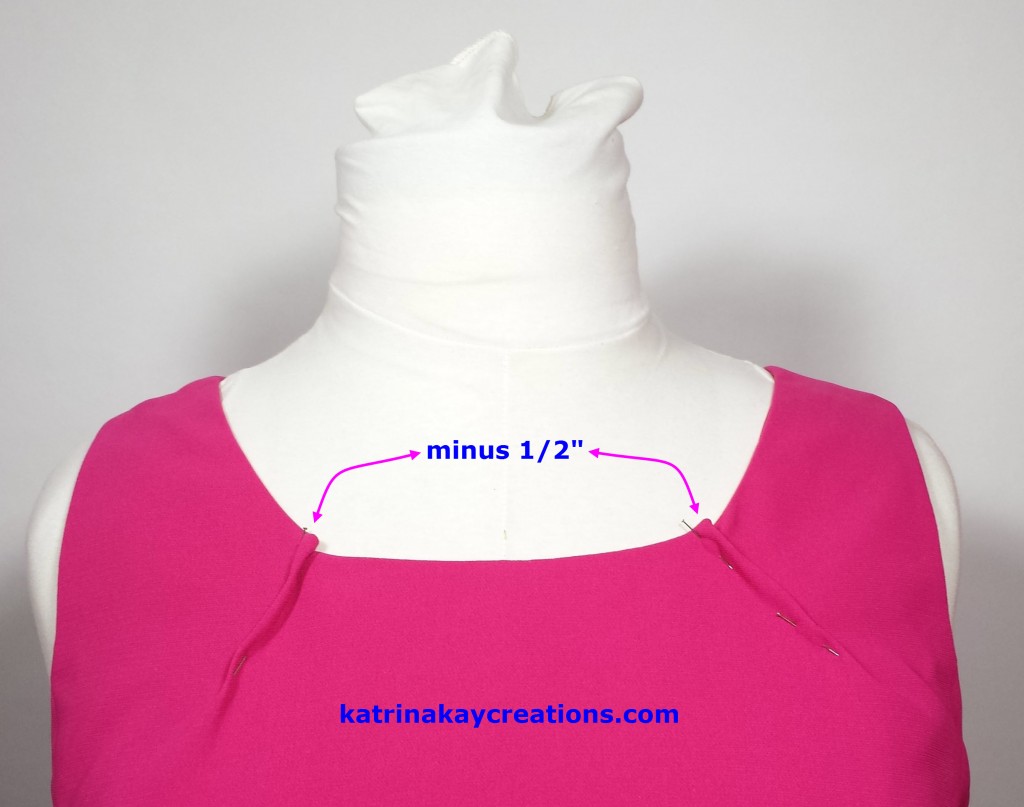 I'm going to show you how to fix this this problem on 2 different front pattern pieces-one with a dart and without. What does a dart have to do with your neckline? You'll soon see.
Watch the video below for the tutorial on how to fix your gaping neckline.