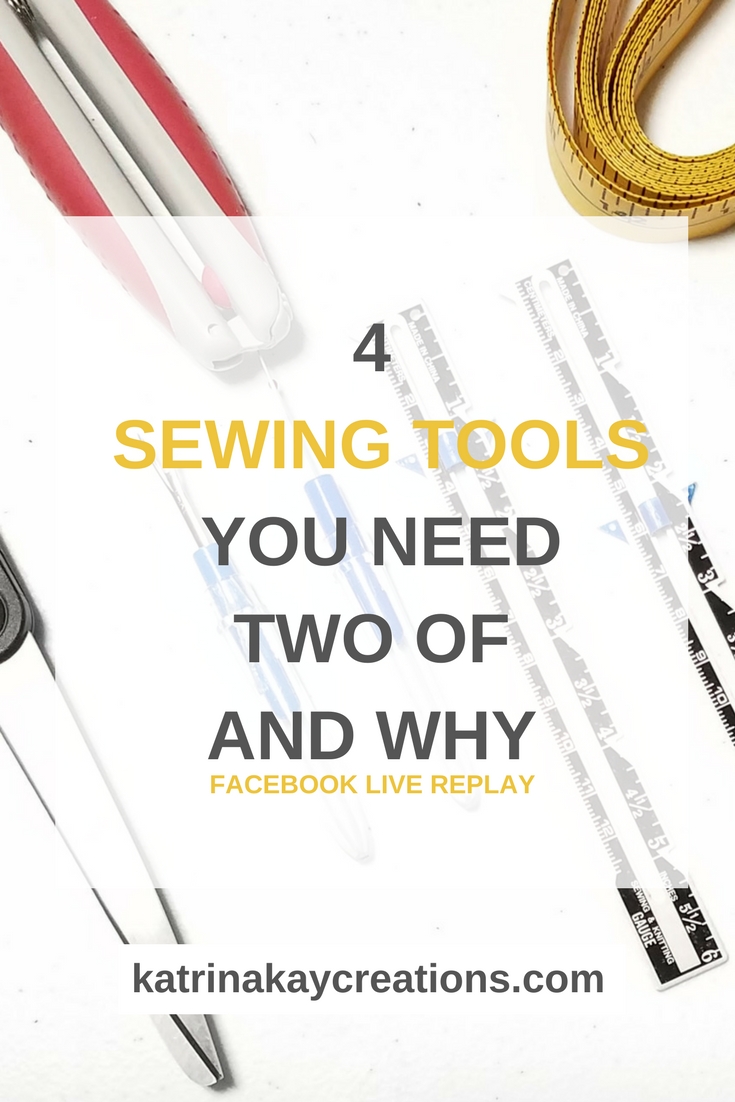 Have you ever spent more time in your sewing room looking for things than sewing? I know, frustrating, right? Things like scissors and seam rippers are never where you thought you last left them. Or, they're wherever you're not. There are some sewing tools you just need to have duplicates of. In this Facebook LIVE replay, I talk about 4 sewing tools you need to have two of. In some cases, having more than two is definitely not unusual, and necessary.
You can find the replay of the Facebook LIVE below.
Having 2 (or more) of the sewing tools I mention in the Facebook LIVE replay will hopefully cut down on the time you spend looking for them when you need them. Also, if your sewing machine and cutting area or ironing board are across the room from each other, you can have a set of tools in both or all areas so they'll be at your fingertips when you need them.
The 4 sewing tools I suggest you have two (or more) of at your sewing machine and cutting or ironing station are:
Seam ripper
Seam gauge
Tape measure
Straight pins (small and large pins)
When I was preparing my notes for the LIVE video, I thought of 2 more sewing tools that would be handy in more than one sewing area:
Hand sewing needles
Wonder clips
The truth is there are more than 4 sewing tools you'd benefit from having at least two of. In fact, there were some great suggestions left in the comments on the LIVE video, like:
Cup with a seam gauge, tape measure, seam ripper and marking tools fastened to the ironing board
Marking pencils, pens and chalk
Magnetic bowl or pin holder
Pattern weights
Pinking shears
Sewing reference book
Trash cans
You can find the replay of the Facebook LIVE below. It is also on YouTube.
Are there any sewing tools you like to keep close by? Let us know in the comments.
---