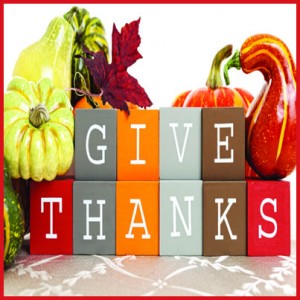 I know this is an American holiday, but we all have something to be thankful for. I could go down the list, but I want you to know I'm thankful for each of you.
I give thanks everyday, especially since a few years ago I was too sick to enjoy this holiday.
Enjoy your family, friends, food and fun and please have a very blessed Thanksgiving!