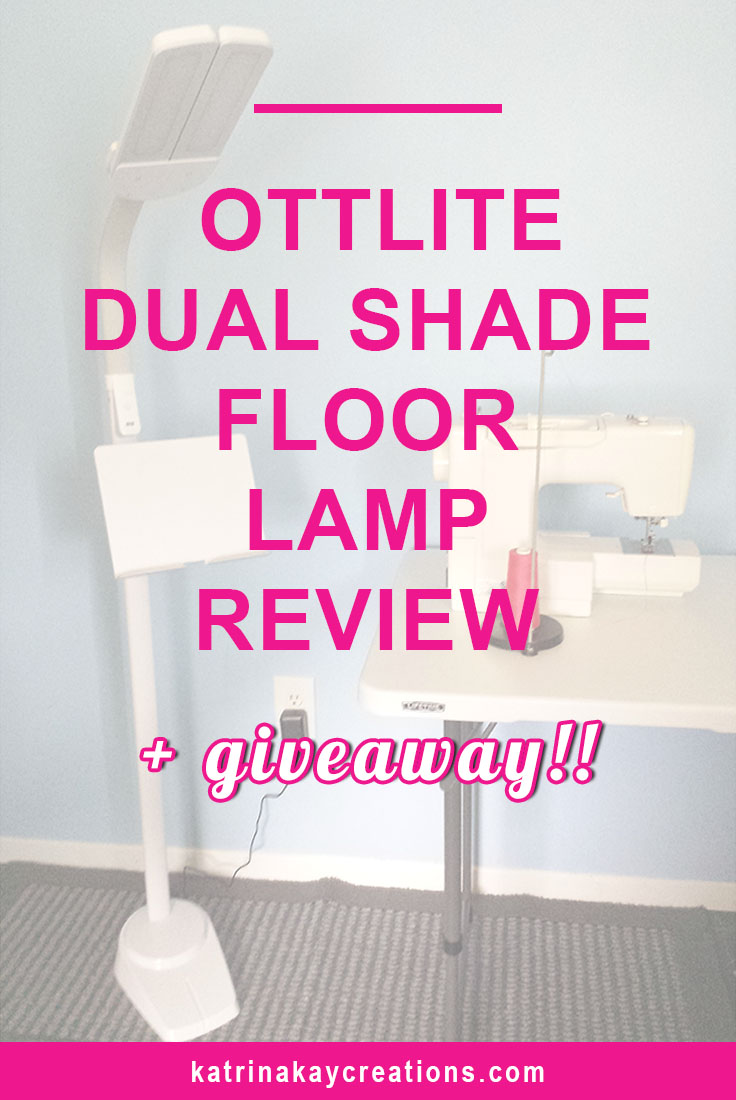 I received a free floor lamp from OttLite in exchange for writing this review. Although this post is sponsored, all opinions are my own.   
**GIVEAWAY CLOSED**
And the winner is… Sandra Woerner!
My home was built in 1959. The only overhead lights exist in the dining room (chandelier), kitchen and bathrooms.
My sewing room has no overhead lighting, so all my lighting comes from lamps. I haven't always sewn in the best light, I'll admit. It's been more like a "this light will do until I can do better" situation. This works fine during the day, but when the sun goes down, let the eyestrain begin.
When I turned 50 last year, so did my eyes. I'd never needed progressive lenses before, (a nice way of saying "bifocals") but now I do. This has made lighting more of an issue, especially in the sewing room. I'm constantly trying to put my head in the right position so I can see what I'm doing. I didn't know how good I had it when I was only nearsighted.
When OttLite gave me the opportunity to review one of their floor lamps, I was glad to do it. I've desired one of their lamps for years, but had grown comfortable with my "that'll do" lighting. Their product was already familiar to me so I was glad to try it for myself. Read More…